When people talk about solar panels, they are essentially talking about photovoltaic panels that take energy from the sun and convert it into electrical energy. Because the sun is a practically inexhaustible source of energy, the hope among many researchers is that new technologies that utilize solar panels can eventually begin to produce enough electricity for the planet so that we can finally begin to decrease our dependencies on fossil fuels.
But, as we wait for the giant leaps in technology to eventually occur, we already have plenty of evidence of how well even current solar panel technology can make a difference in energy savings.
One example of this is the number of cities that have replaced many of their electric street lamps with solar power lamps. During the day, the solar panels atop the street lamp collect energy from the sun and store it in self contained batteries.
As nightfall nears, the street lights simply draw electricity from the batteries to provide sufficient lights for the cars and residents of the city throughout the night. In the cities where such lamps are replacing the traditional lamps, the communities can often expect to save millions of dollars over the course of a decade.
In many homes across the nation, a similar transformation to solar is taking place. In the Southwest, many homes have already installed solar collectors on their roof to help lower heating and electrical costs. And now, many ecologically minded homeowners have begun to use solar powered lights, solar powered bird baths, and other similar amenities in their gardens.
And upper income families with swimming pools have discovered that installing solar powered devices as part of the pool heating unit, can potentially save them hundreds or thousands of dollars off of their annual pool heating bills.
So, even though these events are largely ignored in the regular press, it is clear that a private revolution towards solar energy is quietly tanking place under the radar.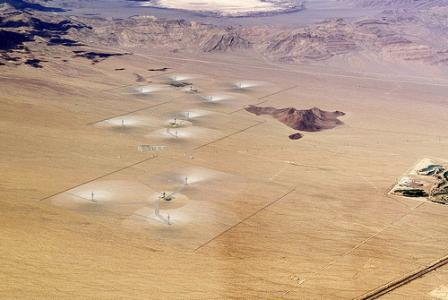 President Obama made a big deal of the economic potential for solar and other clean energy sources in his State of the
Union speech this week,
Another sign that such a revolution is taking place under our noses is that many companies that produce solar powered panels and other equipment have begun to drastically lower their prices over the past year. Those who read the trade journals are well aware of this.
But, currently, most consumers still believe that solar power is expensive. But when the public, at large, becomes aware of just how drastically prices have come down, that's when you can expect the solar revolution to really take off.
Article Source